Your dog's next favorite item! The large, round shape is comfortable for your dog and an eye-catcher in your home. The round shape is great for dogs to curl up. The bedding and the faux fur fabric is extremely soft. Finished with a leather and golden iconic logo plate from PERRO collection, this item will be your dog's next favorite!
Special features:
- Anti slip bottom
- Zipper to remove faux fur from bedding
- Comfortable bedding inside
- Round shape to curl up
- Extremely soft fabric
- 80CM Ø / 15 CM
Dog cushion in faux fur made in Italy. Gold colored logo plate on leather. Vacuum clean or steam fabric to remove hair and dirt.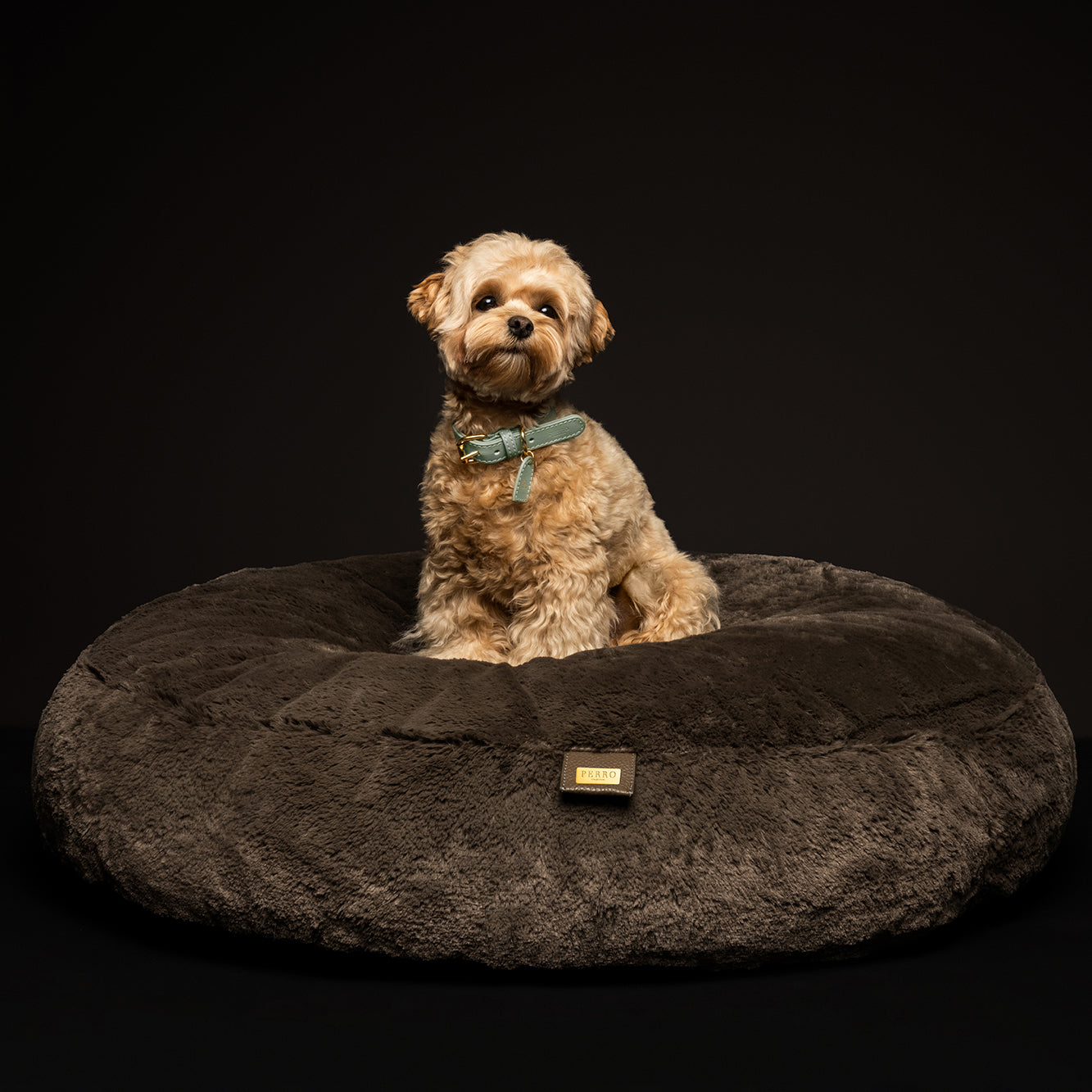 Perro Collection
Craftsmanship
Using premium leathers across the collection, the finest materials from Italy and finished by hand in Italy.
The Perro Cushion
Large and Comfy