Walking with two dogs has never been this easy and stylish!
The splitters length is 40 CM. Possible to make a match with collars, harnesses
and leashes in the same color collection.
Made from premium quality pebble grained bovine leather. Made in Italy.
Perro products are made with carefully selected materials. Please handle with care for longer product life. Protect from direct light, heat and rain. Do not let your dog wear this item during a swim or trim. Should it become wet, dry it immediately with a soft cloth. Clean with a soft, dry cloth and condition the leather with the Perro leather care set available on our website.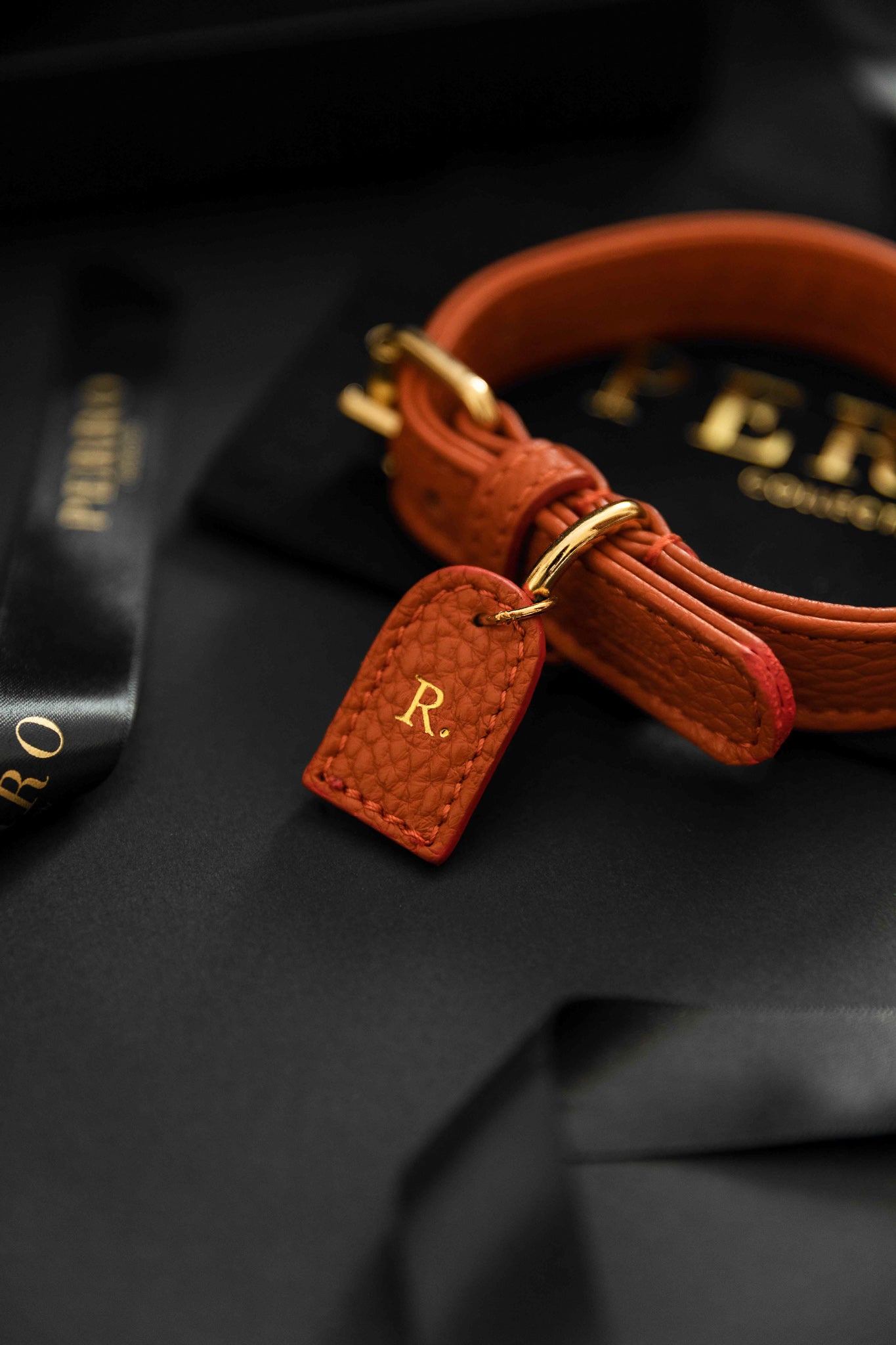 Perro Collection
Craftsmanship
Using premium leathers across the collection, the finest materials from Italy and finished by hand in Italy.
Discover
The Ginger Collection