From the moment our Perro items are crafted, until they arrive in your arms, leather needs to be cared for properly. This leather care set is designed for Perro leather items. A set for maintenance and the grease makes your set more resistant to water. Protect your leather against rain and keep it moisturized and soft.
At all times, avoid your Perro leather items getting wet. The leather care set makes your items more resistant and protected against water such as a walk in the rain. Do not let your dog wear the leather Perro items during a swim or a trim.
This leather care set contains a grease conditioner, brush, cloth and guide how to use the product.
Read the instructions on the conditioner before use.
Made in Italy.
Remove dust and dirt with a soft leather brush.
Apply a small amount of the grease with the brush on the leather. Avoid touching the hardware, logo's or personalized tag. Use the cloth to remove product and spread the grease all over the leather. Let the items dry for 1 day before using it again.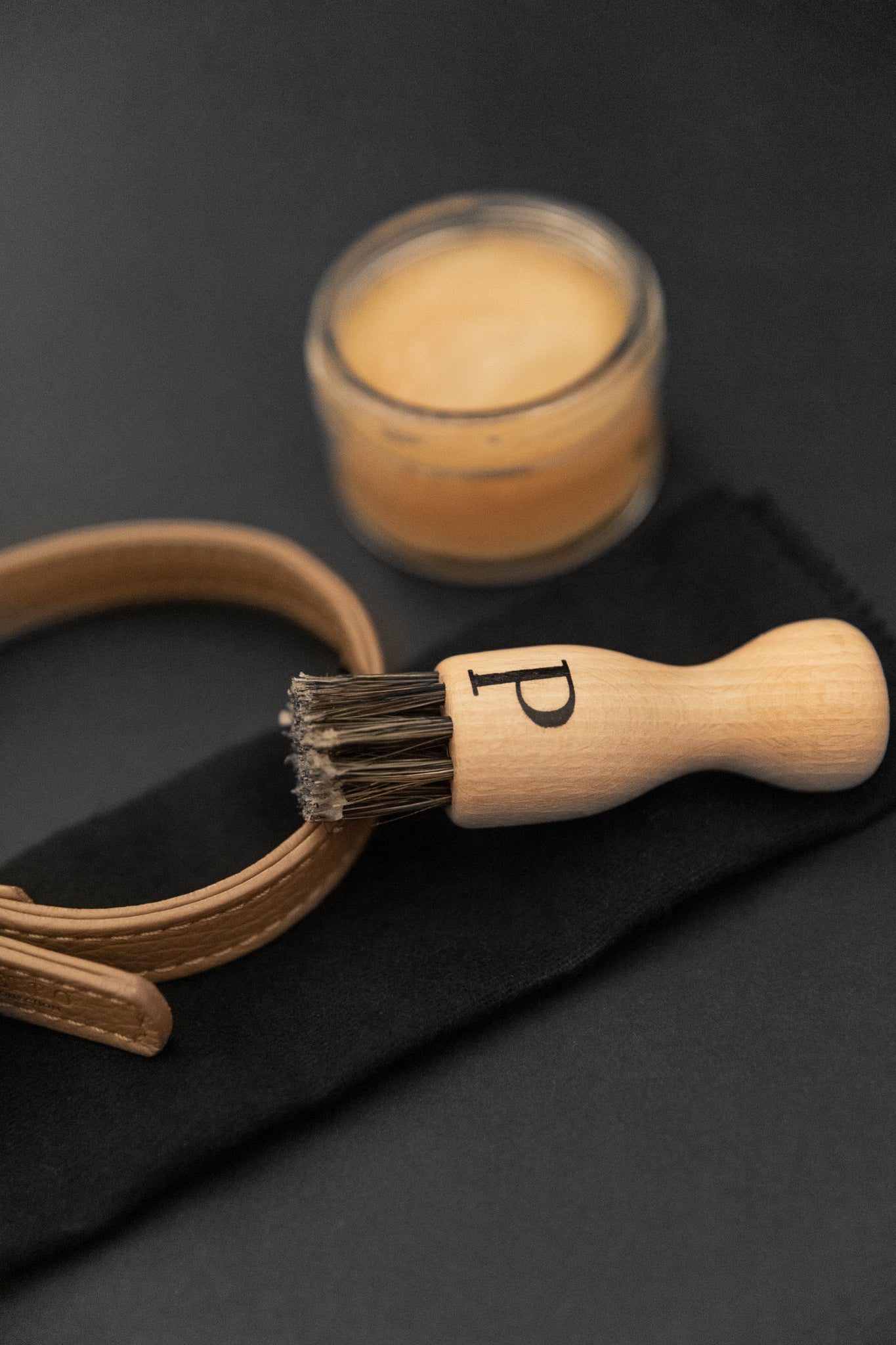 Perro Collection
Craftsmanship
Using premium leathers across the collection, the finest materials from Italy and finished by hand in Italy.
Leather care set
Take care of your leather items