Elevate your dog-walking routine with our 3D Printed Sanitary Bag Holder, where tradition meets innovation. Crafted by skilled artisans in our atelier, this luxurious accessory seamlessly blends cutting-edge technology with handcrafted excellence. Discover the perfect fusion of style and function today.
3D Printing Technology: Where tradition meets innovation. Our 3D poop bag holder stands as a testament to technological advancement. Meticulously created using 3D printing techniques, it showcases the perfect fusion of innovation and precision. The result is a remarkably lightweight yet durable accessory.
Artisanal Leather Wrapping: The 3D printed core is enveloped in leather, carefully handcrafted by skilled artisans. This leather not only enhances the holder's durability but also exudes sophistication and refinement, making it a genuine statement piece. Our iconic letter 'P' on front with a 3D effect.
This poop bag holder features an innovative design that seamlessly integrates into our walk collections. Whether you're exploring the city streets or strolling through the countryside, this accessory effortlessly complements your and your dog's style in the latest techniques.
3D printed Sanitary Bag Holder Poopbag holder wrapped in premium quality leather. Made in Italy.
Perro products are made with carefully selected materials. Please handle with care for longer product life. Protect from direct light, heat and rain. Should it become wet, dry it immediately with a soft cloth. Clean with a soft, dry cloth and condition the leather with the Perro leather care set available on our website.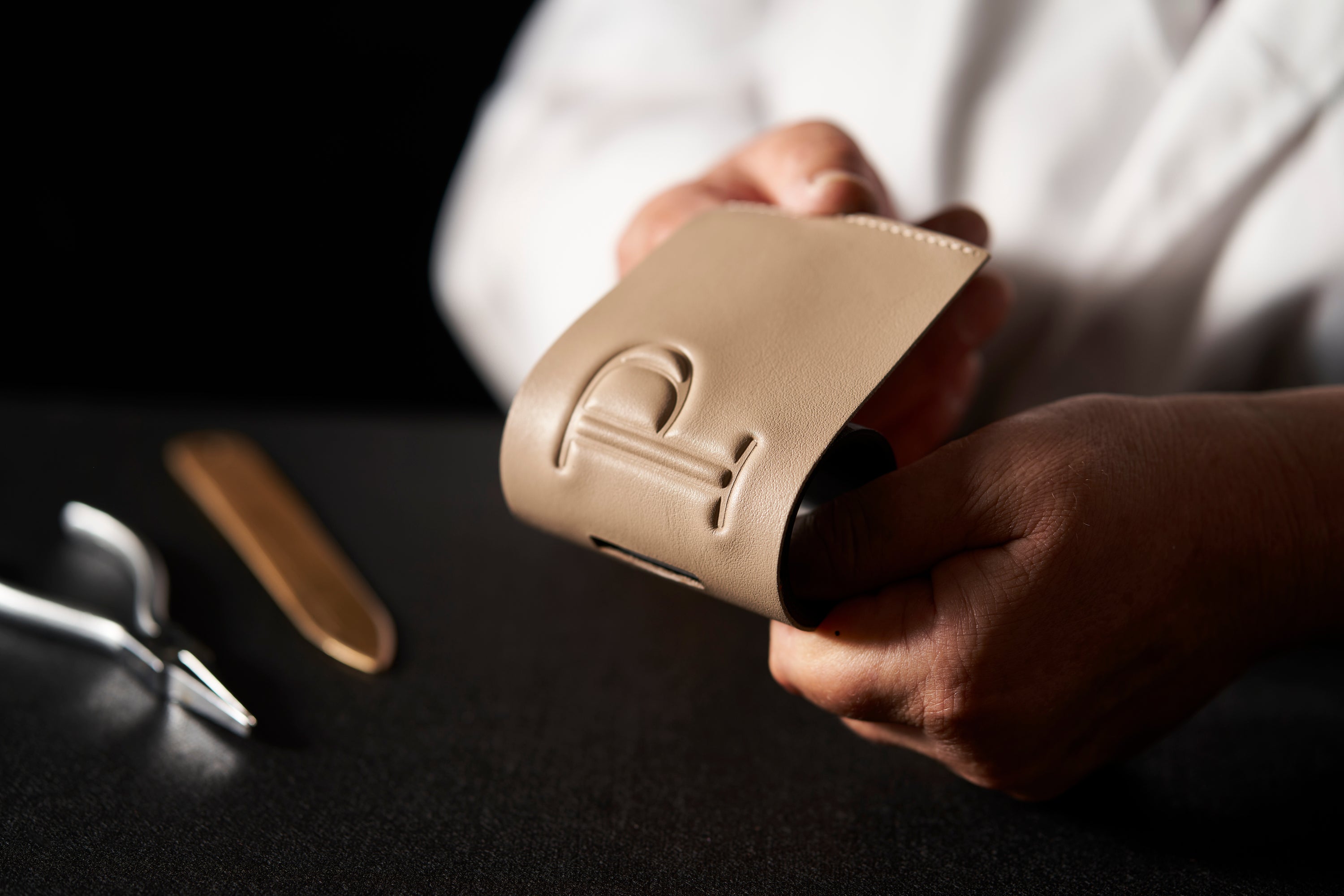 Perro Collection
Craftsmanship
Tradition meets innovation with our 3D printed sanitary bag holders. We're embracing the latest innovative production methods to redefine your style.
Innovation meets tradition
Sanitary Bag Holder